---
---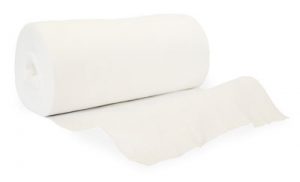 Bummis Bio-Soft Diaper Liners
100% viscose rayon diaper liners, a cellulosic fiber derived from natural sources. Made to Bummis specifications in England

non-irritating and ever so soft and comfy against baby's sensitive skin


They make using cloth diapers even easier!
Bummis Bio-Soft liners are flushable diaper liners that make clean-up a breeze. There's no need to sacrifice convenience when you choose cloth diapers – there will be no rinsing of poopy cloth diapers in the toilet. Bio-Soft liners contain the solid waste: you simply discard the soiled liner in the toilet and flush away the mess. They are non-irritating and ever so soft and comfortable against baby's sensitive skin.
Our Bio-Soft liners are made of a non-woven material with no binder, and will biodegrade very quickly (within 8 days in a sewage treatment system or 20 days in a septic tank). They are 100% viscose rayon, a cellulosic fibre derived from natural sources, and are made to our specifications in England.
When using cloth diapers that feature synthetic fabrics like suede-cloth against baby's skin (as in many "pocket" type diapers), it is recommended that you choose the large size of liner, to ensure that it does not move around inside the diaper.
We recommend them as a barrier between ointments and the cotton diaper.  They are excellent for keeping poo contained and your cotton diapers cleaner if you are washing your own at home.
Bio-soft liners are highly biodegradable, however the flushing of any product like this can cause blockage in old or damaged drains or very sensitive septic systems. If this is your experience, please discard pee-soaked liners in the garbage.  Plus town and city treatment plants are asking users to NOT flush anything but toilet paper.
---